Accounting, Self Managed Super, Lending and Financial Planning services in Camberwell, Hawthorn, Melbourne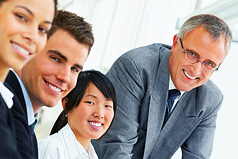 At Glenferrie Group, we draw on our expertise in business advice, taxation and accounting, self managed super, lending and financial planning services to empower individuals and businesses to see what's possible, explore financial options and choose a solution with the best fit.
Whether an individual tax return, sole trader, partnership, trust or company, Glenferrie Group has the experience and track record to advise.
We understand people are unique, businesses are unique, and your financial situation is unique. It therefore makes sense that we are unique in our approach. Yes, we are fully qualified, accredited and experienced accountants and financial advisors. However, the lasting client relationships we develop exist because of much more than that.
We want you to be as excited about your financial future as we are.